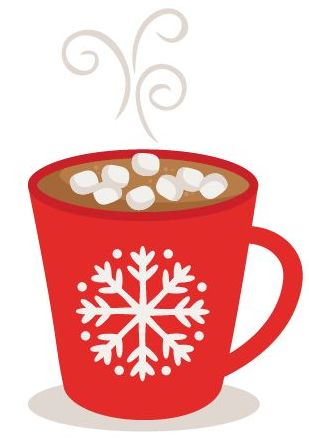 FRIDAY 24th November will be school's HOT CHOCOLATE TREAT day!

As a reward for children's great manners and behaviour we are seeing around school we would like to reward them with an own clothes day, where all classes will have a hot chocolate treat afternoon and activities in class.
We also ask if each pupil can donate one item of chocolate to school on this day for coming in their own clothes which will contribute to prizes at our school Christmas Fair.
Don't forget, the Christmas Fair will be held on Thursday 7th December, we invite all our families to come along after school from 4pm for food, games, stalls, Santa & lots more. The school raffle will also be drawn at the Fair, tickets are now on sale from the office.